Make fossil fuels a thing of the past in California
We're part of the global movement to reduce investments in fossil fuels
No new investments in coal, oil, or gas  •  Divest from all fossil fuels by 2020  •  Make California fossil free!
You can make a difference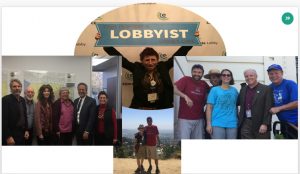 SoCal 350's Legislative Committee, led by Dan Brotman, hosted a day of legislative training at Glendale Community College on December 3.  The morning session on "Passing Climate Bills in California" was led by Janet Cox of Fossil Free California, followed by West Hollywood's Carol Kravetz on "Effective Citizen Lobbying". For the afternoon session, Jeff Lassanske…
Read more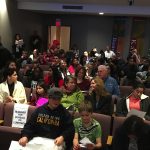 On November 20 the City Council of San Leandro took steps to divest from Wells Fargo by voting unanimously to move a $700,000 bond out of Wells Fargo Bank when it comes up for renewal. As soon as staff vacancies in the finance department have been filled, the Council further resolved to begin the process of seeking a new banking partner for its $5 million city banking business.
Read more