Make fossil fuels a thing of the past in California
We're part of the global movement to reduce investments in fossil fuels
No new investments in coal, oil, or gas  •  Divest from all fossil fuels by 2020  •  Make California fossil free!
You can make a difference
UK responsible investment non-profit ShareAction and US-based Boston Common Asset Management have organized a letter campaign from 100 investors with combined assets of nearly 2 trillion dollars that asks 62 of the world's largest banks to disclose financial climate risk. Targeted banks include JP Morgan Chase, Citibank, US Bank, Wells Fargo and other megabanks.
Read more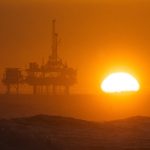 SB 100 is being held in Chris Holden's Utilities and Energy Committee, and might not come to a floor vote. The bill has encountered heavy opposition from the utility companies in the last few weeks of this session.
Read more