Pledge to Divest the UC System – but When?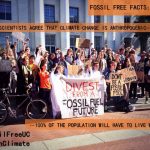 Climate activists celebrated the report from a March 13 investment subcommittee meeting that UC CIO Jagdeep Singh Bachher has again pledged to divest the UC system from fossil fuels.  Bachher said that investing in  "fossil fuels … is a financial risk we do not want to take in the context of real assets. We will fundamentally reduce those holdings."
It's great news that in the long term, the $66.6 billion pension fund and $11.5 billion endowment are going to move out of $500 million of fossil fuel investments that total about $1.3 billion. [As of June 30, 2017, about 3% of UC's total public equity holdings were in fossil fuel investments. The pension plan had $38 billion in equities and the endowment, $5.2 billion, as of Dec. 31.]  But it's not new news.
In his short tenure as CIO, Jagdeep Bachher has repeatedly declared an intention to divest all or part of the UC system's fossil fuels holdings, without stating a specific timeline or milestones for this process. In 2017, UC divested $150 million from fossil fuels projects related to the Dakota Access Pipeline.
Fortunately, the student activists of Fossil Free Cal (a campaign of the California Student Sustainability Coalition) are welcoming Bachher's latest statements—and continuing the pressure for full divestment, soon.
Sierra Varano, an Environmental Science student at UC Berkeley and a member of Fossil Free Cal, said she was very excited to read the article outlining the UC system's plan to divest from the fossil fuel industry. Said Varano, "This comes as a large victory to all of the students throughout the UC who have worked tirelessly to persuade the UC to divest."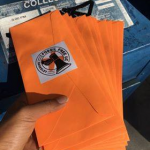 CIO Bachher mentioned Fossil Free Cal's letter writing campaign as one of the reasons for an intention to carry out a partial divestment of $500 million from fossil fuels. Bachher stated, "I have received almost 100 letters in the last two weeks at my office. All in nice bright orange envelopes, from students, very passionate, and mostly handwritten, and mostly one to two pages in length, they're all different. This is a message to everybody who has sent a message in the last two weeks. I have received them, I have read them, I appreciate your sentiment and passion around fossil fuels and the continued role for us to de-risk."
Varano continued, "To me, this quote represents the impact that a group of passionate students can have on their university and the world around them. However, it is important that we remember this is only a partial divestment, so now is the time to keep the pressure on. We want a full divestment from the UC and in a timely manner." In that light, Fossil Free chapters across the UC will remain in the discussion and keep pushing for a full divestment.