Fossil Free around the Bay: Upcoming Divestment Events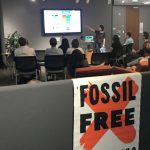 From an informal potluck to a multi-media climate justice show, from bank exit workshops to individual coaching on how to find clean investments, there's a lot of divestment activity in the Bay Area this month.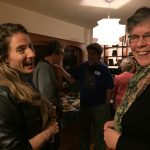 Thursday, March 8th in Berkeley: First "Second Thursday" Fossil Free California Potluck and Meetup. 
6:30pm – 8:30pm. 1202 Hopkins St., Berkeley, CA 94702, close to North Berkeley BART.  RSVP (space is limited) to Sandy at contact@fossilfreeca.org. Start your forks! We're planning a monthly potluck to be held on the second Thursday of each month to connect and re-connect with volunteers and friends.
Whether you're a new volunteer or longtime friend, whether you want to break up with your bank, divest your portfolio, or support a city, county, or state divestment campaign, we'd like to hear your divestment story and let you know about upcoming divestment events and actions.
Friday, March 9th in  San Rafael: "Seeking Climate Justice through the Law and Arts"
6:30pm-9pm. San Rafael Community Center, 618 B St., San Rafael, 94901. This fascinating dual program takes a look at lawsuits against Big Oil for their part in causing climate change, and includes a related art performance in words, music, and dance. Featuring Marin Country Supervisor and attorney Kate Sears, who helped organize Marin's lawsuit against Big Oil, and attorney Marie Logan from Earthjustice. The performance includes dancer Christina Barkley of College of Marin, Zeinab Benchakroun, Andrea Taylor and Patrick Costello.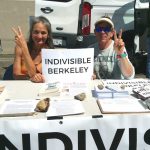 Sunday, March 11th in Berkeley:  "Move Your Money" presentation at Indivisible Berkeley General Assembly.
7:30pm – 8:30pm. Finnish Hall, 1970 Chestnut St., Berkeley 94702. Presentation on why and how to move your checking, savings, credit cards, and investments out of fossil fuels and oil megabanks, by FFCA's Move Your Money team in partnership with Indivisible Berkeley's Economic Justice Committee.
Sunday, March 18 in Redwood City: "Divest from Fossil Fuels – Reinvest in a Clean Energy Future".
12 noon-2:00pm. Unitarian Universalist Fellowship of Redwood City, 2124 Brewster Ave, Redwood City 94062
Marianna Tubman from 350 Silicon Valley and David Elliston from Fossil Free California and CleanMoney.Us discuss the impact of your banking and investments and how to direct your impact consciously.  They will discuss:
How large banks fuel climate change
How to find clean local banking options
How to divest stocks, bonds, and funds, and find socially responsible investment options.
Bonus offers: resources and tools for finding clean banks and investments; and 1-1 coaching. Download the flyer.