Supporters argue for divestment at SFERS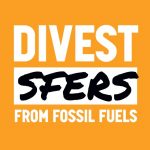 Thirty people made forceful arguments in favor of fossil fuel divestment to the San Francisco Employees Retirement System (SFERS) Board at their meeting Wednesday, August 9th. These speakers, as well as many other supporters at the meeting, were undeterred by the last-minute cancellation of the board vote on divestment. This is the third month in a row that a divestment vote has been postponed — this time with less than one day's public notice. Fossil Free SF determined that our public presence was all the more important, not only to voice the urgency for a divestment but also to protest the lack of good process that these abrupt cancellations have demonstrated.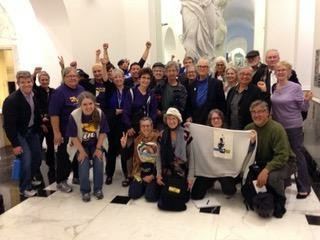 People left the meeting resolved to increase our efforts to bring about a yes vote on divestment at the next SFERS Board meeting. Stay tuned to see when and how you can participate!